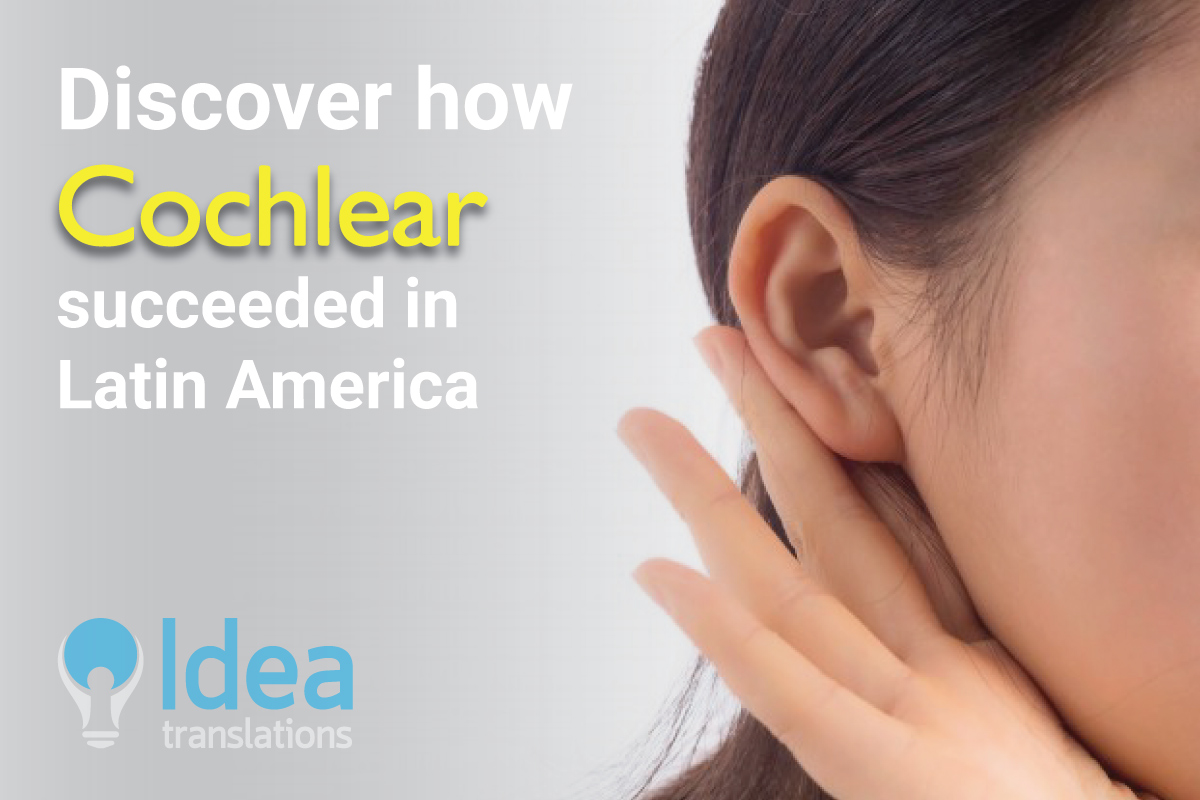 Cochlear is a medical device company that designs, manufactures and provides hearing implants to hundreds of thousands of people worldwide. Idea Translations helped translating more than 100,000 words for their regulatory department.
Cochlear innovation team had a particular challenge in order to get their new implants to Latin America. Their products were being rejected or were taking simply too long to get approved. Cochlear hired a senior regulatory team on their Latin America Hub in Panama City. Their mission: get approvals in flash mode.
It was named one of the world's most innovative companies by Forbes in 2011. The company's products are supplied to over 100 countries internationally.
In order to accomplish their mission, they knew they needed a partner to help them get the translations completed fast and accurately so as to reduce as much as possible any delays from the regulatory authorities. So, they contacted Idea Translations Life Sciences team.
Idea put together a team of linguists specialized in implants and with expertise in regulatory content. Our team created a terminology base and an online Translation Memory (TM) to speed up the process and reduce inconsistencies while using several linguists
Finally, Idea quality team created a QA check step to avoid Cochlear's team spending too much time on final review. The result: fast tracked approvals for Cochlear's innovative products and more Latin American children suffering from hearing loss with the opportunity to have a normal life.
To be part of something bigger than ourselves… is truly music to our ears