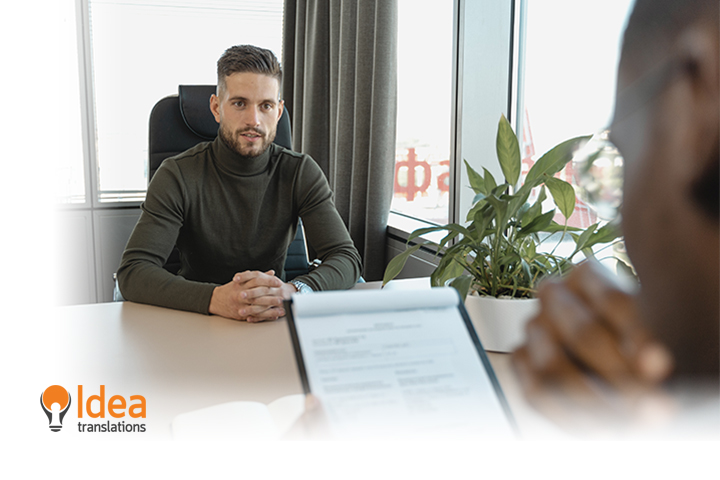 Hopefully, in the last couple of months you've managed to take time to upgrade your translator skills, whereas it might be learning how to work on a new LMS software or learning a new language. The following article will explore the many ways on how not to be left behind, and land that project you have always wanted.
Translation is more than just replacing one word with another; it is your job to draw meaning across various languages. To be creative and play with words, phrases, even images and colors. It takes time, experience, sleepless nights and certainly a love for languages in order to become a professional translator.
Do you want to be noticed by a translation company? If the answer is yes, then this article will be valuable for you.
First of all, decide and define what you are looking to be hired for; your resume format needs to reflect that. Are you looking for freelance work or to be part of full-time staff? Make sure you specify this as the approach and the process will be quite different.
Organize your information into bullet points.
We suggest to begin with your education, as many language companies will be interested in learning where you got your degree and what your degree is on, and also if you have any additional certifications. Second, make sure you specify all languages you can work on and (very important) highlight your native language. Show the vendor's manager or HR recruiter you have exceptional proficiency in your languages by sending samples or offering to provide one.
Language companies that are ISO 17100 certified require that any professional translator to be included in their projects must have 5 years of experience in their native language.
This way it is easier to identify if you are a fit or not to the job you are applying for. Furthermore, you should include if there is industry-specific knowledge that you have obtained, may it be medical, legal, marketing, and so on.
Next, it is imperative for a translator to acquire and develop technology skills. Have you got any experience using CAT tools? Are you familiar with Translations Management Platforms? Which ones?
For example, it weighs more if you can work in TRADOS rather than MemoQ if your plan is to reach a broader market. This is not necessarily because one is better than the other, but because TRADOS is more widely used. On the other hand, you can specialize in MemoQ or other CAT tool and use that as one of your key differentiators to stand out.
What about your current experience?
What projects have you worked on? After you have detailed all your know-how and education information, take 3-5 projects you have worked on in the last 5 years and describe them. It is not necessary to include every detail nor every project, just key achievements, and include the following information:
Name of the project (if it is allowed)
Subject matter (e.g. Legal translation)
What was it about (translation, interpreting, editing, proofreading, subtitling, etc.)?
There is other relevant information to be included, which will level up what your resume says about your writing abilities. A translator is also expected to have a mastery of grammar and spelling. Especially if you are looking for a job as an editor, you may include whether you've studied for any particular certificate on subjects such as literary correction, editing and revising, etc.
Finally, it adds more professional value if you export your resume as a PDF, possibly add a little bit of color, make it more visually appealing in order to stand out. But, don't go overboard with the design.
Make sure your resume is not 10 pages. Less is best. 600 words or less is a good number.
Avoid grandiose design unless you are applying for a DTP or graphic design work.
Make sure you know what differentiates you from the rest and let them know what it is.
Ask for feedback. If your sample was unsuccessful, ask for feedback. You can be nice about it but it's always important to learn what areas others are seeing that you can improve, and work on those areas.
If you weren't selected, ask when can you apply back.
Finally, don't give up. Be persistent (in a polite way) but one email with your CV might not be enough to catch a vendor manager's attention. Try social media, phone and personalized follow up emails. The mass email approach hardly ever works!
At Idea, we want to work with more than mere professional translators, we look for creative mind-shifters. If you'd like to be part of an ever-learning team, check out our careers section.