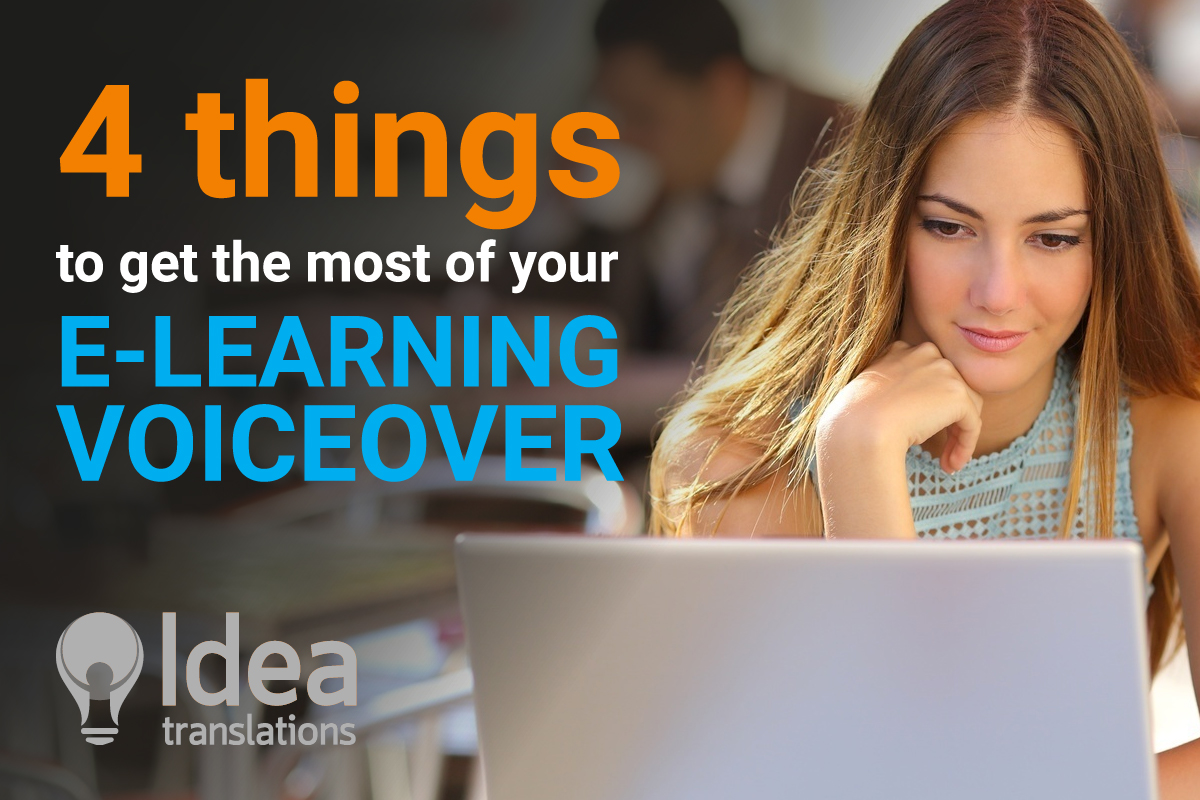 Creating engaging eLearning courses takes time and effort that can be undermined if we are cutting cost on voice talents. How do you plan to manage your eLearning video translation without it being a time-consuming and stressful challenge? Let's find out!
As more than just a translation company, Idea Translations has acquired a genuine know-how in the area of eLearning. We have over 200 projects under our bag and can attest that probably the most common bottleneck on eLearning projects is voice recording.
With a huge backpack of projects experience, Idea Translations, created their own eLearning department with a variety of skilled professionals.
Bear this in mind when facing an eLearning project including voice recording:
Ask for more than one sample, it is better to listen to various Voice Talents before making a decision.
Don't be too original when choosing a voice talent. Using a voice talent with a very unique voice might sound interesting but it can give quite a lot of complication in case you need to do re-takes or update the course at a later date.
Take time to work on a pronunciation guide.
Review your script and then review it again. Once it has been recorded, re-takes are timely and costly.
Alberto Paredes, head of our eLearning department here at Idea Translations says: "You can't spare any details when it comes to communicating with your voice talent and reviewing every piece of detail before they go into the studio. Once you record, if there are mistakes, fixing them will be messy and costly". If you are looking for professionals who will help you walk through the challenges of eLearning development, contact us for a free and productive consultation with our team.