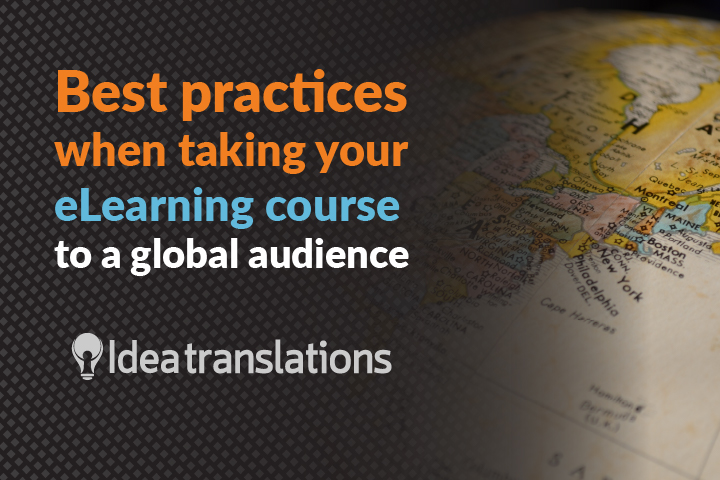 With so much growth in digital devices and training and development tools, education has never been easier to access. Yet, there are some locations and communities where access to education still poses a challenge. That's why Digital Learning Day started as a way to spread innovative practices to ensure that all youth can have access to high quality digital learning opportunities
Regardless of whether you are an educational institution that develops distance learning programs or you are an organization looking to provide training to its employees worldwide, the world is very diverse in terms of language and culture.
Demand for quality eLearning courses is growing at an exponential rate. Keep reading to find out how you can reach more students globally.
It takes a lot of time, subject-matter experts, developers and programmers to create and deliver a comprehensive and engaging eLearning course. But we typically don't waste too much thoughts on the translation effort that will come after the original course is ready.
To start, our first instinct is to get a translator, then our in-house programmers/eLearning developers rearrange the content, voiceover and subtitles.
However, there are better practices to be considered when starting an eLearning translation project.
Make sure you are working with subject-matter experts (SME) translators, who are familiar with an instructional design approach and convey the meaning intended behind your learning course.
Create a Translation Memory (TM). This will help keep terminology consistent and will avoid content duplication.
Work with eLearning tools that make it easy to handle text. Remember that most languages expand when translated from English, some up to 50%.
Include enough time to perform a thorough QA.
Make sure you receive narration samples before you decide what voice talent to use. Voice Over and professional audio recording will be a significant cost and, unlike text translations, it's expensive and time consuming to re-record segments.
Finally, make sure the team you use for your eLearning project is able to provide all the services required (translation, design, eLearning programing, recording, QA, etc…) Please feel free to contact us to learn more about our eLearning practice and how we help organizations tackle eLearning translation problems.