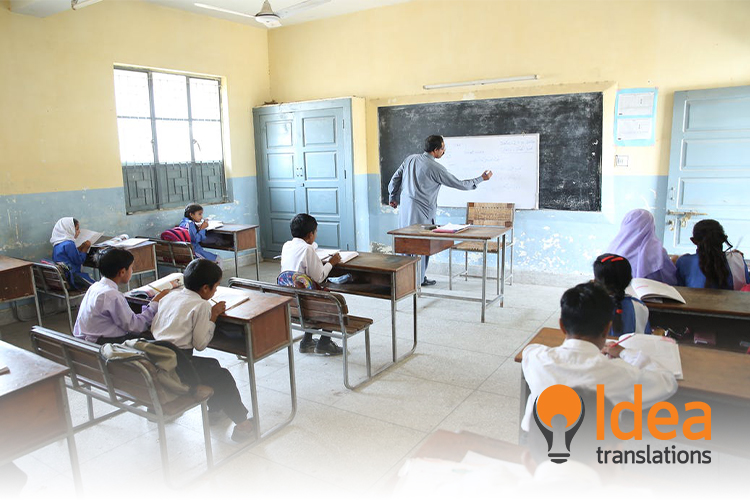 August 23, 2022
By: Diego
Armed conflicts such as the one between Russia and Ukraine in recent months present multiple communication challenges. On the one hand, strategic issues and vested interests surrounding the conflicts means that truthful information is scarce and fake news is easily disseminated.
On the other hand, millions of civilians who have to flee their homes and take refuge in foreign countries receive no support or they depend on the goodwill of local authorities to receive clear information in their own languages. In that sense, why is it key to provide responsible translations with a focus on refugees?
The difficult path of those who are forced to leave their country
Shortly after Russia invaded Ukraine at the end of February of this year, the United Nations refugee agency (UNHCR) predicted that some 4 million people would leave the country over the course of the war. That number, however, will be much higher. Add to that the millions of people who remain displaced within their own country because of the same conflict.
More than 8 million people will flee Ukraine as refugees.
Source: NPR
Hungary, Moldova, Romania, Poland, Slovakia, Belarus, Bulgaria, Czech Republic, Italy and France are among the countries that have received the most refugees in recent months. "The mobilization of national authorities, host communities, grassroots organizations and tens of thousands of volunteers has been remarkable," UNHCR said.
The support provided focuses on key issues such as protection, food security, health, education, basic needs, water, sanitation and hygiene, livelihoods and resilience, energy, environment and logistics: "Transitional cash assistance, which has already benefited tens of thousands of refugees in neighboring countries, is a priority in order to provide dignified support to refugees," they warned.
However, in times like these, language issues often take a back seat. Thousands of families host refugees in their homes without knowing the language of origin of those people: they communicate as best they can or resort to some "universal" language, such as English, to relate to each other.
True two-way communication
There are institutions that emphasize the provision of information in their own language to those who are forced to "leave their lands". Previous conflicts, such as those in the Middle East and Africa in the mid-2000s, have left several lessons in this regard: "Refugees and migrants who speak a variety of languages need critical information. They actively seek updates and advice, but often find a variety of misleading rumors on social networks," UNHCR says.
Furthermore, they point out that "communicating in the languages spoken by refugees in transit is a priority not only for the dissemination of information, but also to avoid marginalizing those who do not understand English". Thus, during the dispute between Macedonia and Greece, to cite one case, UNHCR worked with the organization Translators Without Borders, "a global community of more than 80,000 members who help people get vital information and be heard, no matter what language they speak".
There are also organizations working for the linguistic integration of migrants in receiving countries. Currently, the Council of Europe's Linguistic Integration of Adult Migrants (LIAM) project provides resources for decision makers, teachers and school principals to welcome young Ukrainian refugees who have joined their educational institutions.
"These carefully selected tools can provide guidance on how to establish a safe environment for refugee children and adults alike that values the languages and cultures they bring with them, while helping them learn the language of the host country," say project leaders.
Similarly, various institutions, such as the Open University, have created online courses on Ukrainian culture and language to help UK families that are hosting refugees. And online resources, such as English language learning, are offered.
Flexibility to adapt to change
Increasing "back and forth" communication is critical during the context of war. In this sense, it is key to be able to identify the best way to address all information and communication needs as they arise. As in many other critical situations, language becomes a good way to achieve resilience.